LiveHybrid stands at the forefront of innovation in the IT realm, offering a unique blend of technological expertise and forward-thinking solutions. Founded on the principles of excellence, integrity, and continuous evolution, our journey began with a singular goal: to transform and elevate businesses' IT operations. As we've grown, our commitment to delivering unparalleled Splunk expertise and customized IT solutions has remained unwavering. Our team, a collective of seasoned professionals, brings together a wealth of experience from various IT sectors. We're proud of our track record, having collaborated with diverse industries and businesses, ensuring they not only meet but exceed their IT goals. With LiveHybrid, you're not just choosing a service; you're partnering with a legacy of success.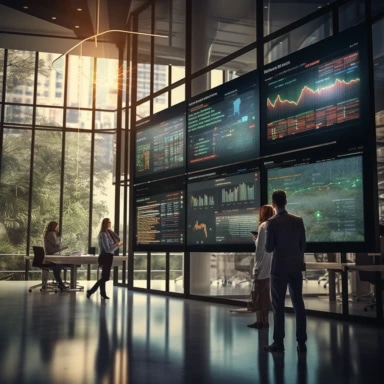 Discover
Get a glimpse of the services that we offer, from Splunk consulting to IoT system design.
Learn
Our Resources page has a wealth of knowledge freely available to help with your projects.
Implement
We've built a number of technical resources to help kick-start your project!
Get In Touch
If you have any questions about our work, services or just want more information then please reach out to us.
"Fantastic work! As some of our properties have limited connectivity to public services like Water it is crucial that we're able to forecast and prepare for the consumption of our guests. Above this we can now control our buildings when not in use to preserve Oil and Electricity, reducing costs and improving margin! "